Let's LEAD - May 2022
---
"Awe shucks...it's no big deal!"
Think about the last time someone paid you a compliment. How did you respond?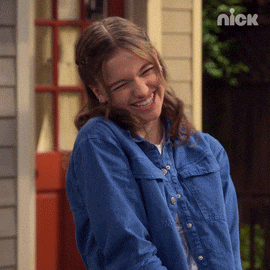 I was so cynical...maybe you were just being nice, or maybe there was some motive behind it.
I recently entered into a coaching contract that seemingly landed in my lap. When I shared my good fortune with some coaching colleagues, they reminded me that no; it didn't just 'land in my lap,' but was the result of years of hard work. This opportunity came from planting seeds that eventually sprouted.
They were right. My deeply held pattern of 'no big deal-ing' my efforts kept me from seeing it myself.
Time for a: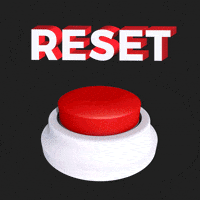 We also tend to minimize skills that come easily to us. Those skills or talents that we may see as 'no big deal,' but to someone else...WOW!
I often joke that my brain is like a spreadsheet with several tabs...I think in tables and grids. This was a HUGE benefit in my learning and development career; taking lots of information and making it consumable for others.
'Sure, I can do that! It's no problem.'
Conversely, I am in AWE of highly skilled salespeople. They can make cold calls all day long and never break a sweat...and the thought of it makes my stomach hurt.
'How do you do that? You're a rock star!'
Over the last few months, we have explored the first two (2) building blocks of Self-Leadership: Self-Awareness and Self-Knowledge.
These building blocks created the necessary awareness and knowledge about ourselves, and now it's time to embody what we've learned. We learn to APPRECIATE what makes us...US!
The third building block of Self-Leadership is Self-Acceptance, which includes two practices: appreciation and compassion.

As we increase our self-knowledge, we identify our values, strengths, preferences, talents and gifts, as well as our weaknesses and Saboteurs. Accepting and appreciating these attributes prepares us for the changes we want to make.
That last sentence is KEY! We can't change what we don't accept to be true. Accepting reality is the first step toward real change.
I believe my ability to quickly build trust and rapport with others is my 'superpower.' I have learned how to leverage this strength to impact my effectiveness as a leader.
I'm reminded of an old stereotype about women leaders: we each must choose between effectiveness and likeability. It is said that women can be either effective or well-liked, but not both.
I call BS.
How can I leverage my ability to build rapport quickly to get things done?
Prioritize my relationships with my internal partners. For example, when I honor my scheduled one-on-one meetings with my team members, I show them how important they are to me. Trust builds...
Build relationships before you need them. Which internal partners does your team rely on, yet you really don't 'know' them? Before something goes wrong, create connections that you can call on when the rubber meets the road.
Own your strengths. Use your talents, and share your gifts. This is your contribution to the world.
Now, when someone pays me a compliment, a simple 'thank you' is my response. No more looking for the motive.

As leaders, how can we support our team members to appreciate their strengths, talents and gifts?
Check out this video: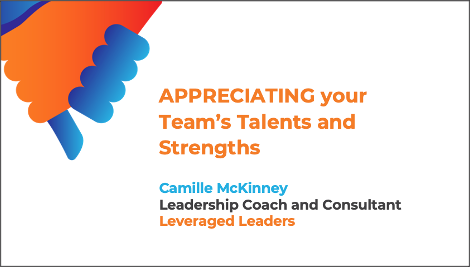 ---
3 Tips - Appreciating our greatness
In the book How Women Rise by Sally Helgesen and Marshall Goldsmith, the authors share 12 habits that keep women from achieving their goals. The first habit they cover in the book is women's 'reluctance to claim your achievements.'
The book shares how the younger women surveyed indicate that the thing they were worst at was 'bringing attention and visibility to their successes.'
As women, we have been taught to keep our confidence in check. Be confident, but not too confident. We minimize or understate our accomplishments for the benefit of others; we don't want to make other people uncomfortable with our self-confidence.
We do this at our professional peril.
Do you struggle to own your greatness? Here are a few tips to try:
Take note. Create a 'wins' file that memorizes your accomplishments. Record the details, especially the results and impacts that were created, AND don't forget to include the distinct impact YOU made on the outcome.

For example, what strengths did you tap into? Maybe you have a knack for converting data into a clear narrative that makes the data more interesting? Or maybe you know how to connect the dots when others may not see how they are related?

C'mon...you know you're going to need these details the next time you go after that next promotion or when you need to write that next annual self-review, right?


Claim it. We are so afraid of appearing arrogant or boastful that we hope and pray our 'work will speak for itself.'

But what if it doesn't?

For example, if you share an idea in a meeting, then 15 minutes later another meeting attendee shares basically the same idea, CALL IT OUT! Say something like: 'Thank you Steve, that aligns with the same idea I shared a few minutes ago. I'm glad we're on the same page.'


Learn the art of self-promotion. Again, citing How Women Rise, 'you are your primary product.' Gaining clarity about your strengths and how you contribute to your team and organization helps to create a narrative you can pull out of your hip pocket when the opportunity presents itself.

Here's an example: You're in a one-on-one meeting with your boss, talking about a key project you're working on. Look for an opportunity to say something like:

'You know, this project is a big deal for our team, AND I'm excited how I get to use my strengths around organizing data and translating it into the story it's telling us to help make key decisions. I'd love to do more projects like this, and I want to be considered to lead the project next time. What do I need to learn or do to make that happen?'
Notice...there's no boasting or arrogance in sight. You're not making anyone else look bad so you can look good. It's a win-win.

Mic drop! 🎤
---
Cool Resources
What I'm reading (articles, books*):
Many of us have habits we want to change, and many people work with coaches to do just that! I recently listened to Brené Brown's Dare to Lead podcast, where she interviewed James Clear, the author of Atomic Habits. I ordered the book and I can't put it down!
I love how he describes how it's small steps that lead to big change.
*I use Amazon links (no affiliate relationship); please check with your book retailer of choice
Quote:
...and something more:
I was reminded of this (partial) quote as I wrote this newsletter:
"Our deepest fear is not that we are inadequate. Our deepest fear is that we are powerful beyond measure. It is our light, not our darkness that most frightens us. We ask ourselves, 'Who am I to be brilliant, gorgeous, talented, fabulous?' Actually, who are you not to be?"
-- Marianne Williamson, A Return to Love: Reflections on the Principles of 'A Course In Miracles'
---
Coming up...
I'm honored to be a breakout speaker at the 2022 IEEE Women in Engineering International Leadership Conference in San Diego, CA on June 6th. Check it out, and join me if you can!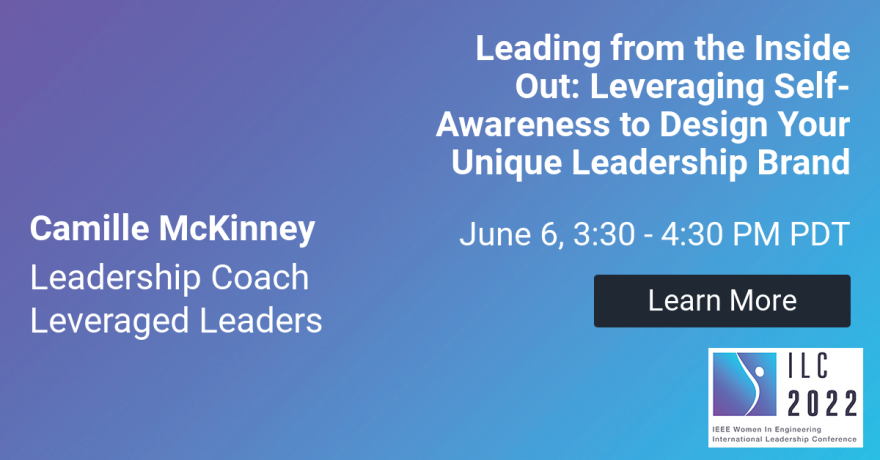 ---
Connect with me...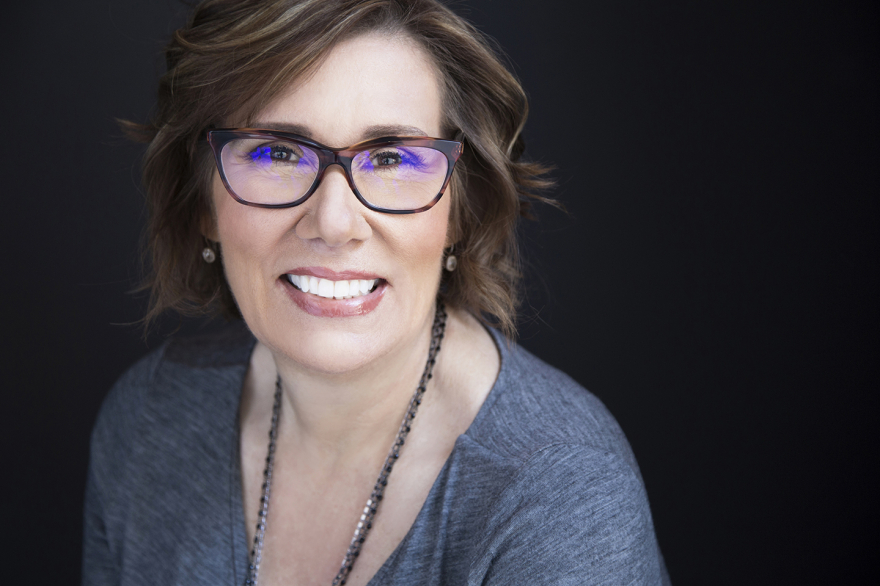 Is there anyone you know who might enjoy this newsletter? Please forward it to them!
Did someone forward this newsletter to you? Opt in here to subscribe AND get my free assessment: "Self-Leadership: The Path to Clarity and Confidence."
Do you know anyone who might benefit from working with me? I always appreciate referrals! This reference describes the services I offer, and includes an easy 'copy/paste' email template to initiate a quick introduction.
I also share great articles in LinkedIn from inspiring thought leaders on various leadership topics, especially on issues that are timely and relevant. Please connect with me!
Finally, if you're interested in scheduling a call to talk about how coaching can help you create the transformation you desire, click here...I'd love to support you!
I look forward to connecting!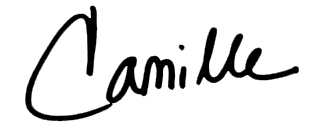 ---